These are things you will have to do within 14 days after having moved to Japan.
Such as going to city hall, making a seal, getting a mobile phone contract, making a bank account and how to withdraw money and know about rent and utility fees.

Let's do it!
City Hall
Just moved to Japan?
Register at City Hall.
Make sure you have these things with you when you go to city hall.

1. Passport
2. New Address (including your room number)
3. Phone number (company number is OK)
It takes about 1-2 hours.

You need to register your address within 14 days after having moved to your fixed address.
(The registration form looks similar to the one below.) (引用 https://www.realestate-tokyo.com/living-in-tokyo/immigration-government/register-address-japan/)

1. Residence card (zairyuu kaado)

All foreign residents are required to carry their residence card with them at all times.
This is your proof of identity and shows that you are legally staying in Japan. (引用:https://bitflyer.com/en-jp/identification)

2. National health insurance (kokumin kenkou hoken)

All residents between 20 and 60 years old, including foreign residents, are required to enroll in the national pension plan.
There are two types of pension systems.
The National pension system (kokumin nenkin) and the employee's pension system (kousei nenkin). (引用:https://www.nenkin-note.net/news/covid19-hokenryou.html)

3."My number" Card (12 digit number)

Once you have registered your address, your "My Number" notification will be sent to your registered address within 2-3 weeks.
It is used in administrative procedures in the areas of social insurance, taxes, and disaster prevention. (引用:https://gogonihon.com/en/blog/my-number-japan/)
Seal
In Japan, you need to have a personal seal. It is used instead of a signature in official situations.
There are three common types of seal:
Mitome-In:

This is for your daily life. It can be used as a general signature in situations such as:
Approval for delivered packages
Documents to submit to the City Hall

Jitsu-In:

This is for setting up a company or buying a house.

Ginko-In:

This is just for financial transactions. You just register it with your bank. It's for signing up for a loan.
※You don't require a Ginko-In when opening a bank account.
(引用: https://www.huffingtonpost.jp/entry/story_jp_5ca2e281e4b0a453fb74c6e7)
Mobile phone
Mobile phone services are available in most areas of Japan.
The biggest Japanese mobile companies are NTT docomo, au by KDDI, Softbank, and Rakuten mobile.
Most modern mobile phones are unlocked and work on a Japanese network, but some older models may not work because of a difference in technology.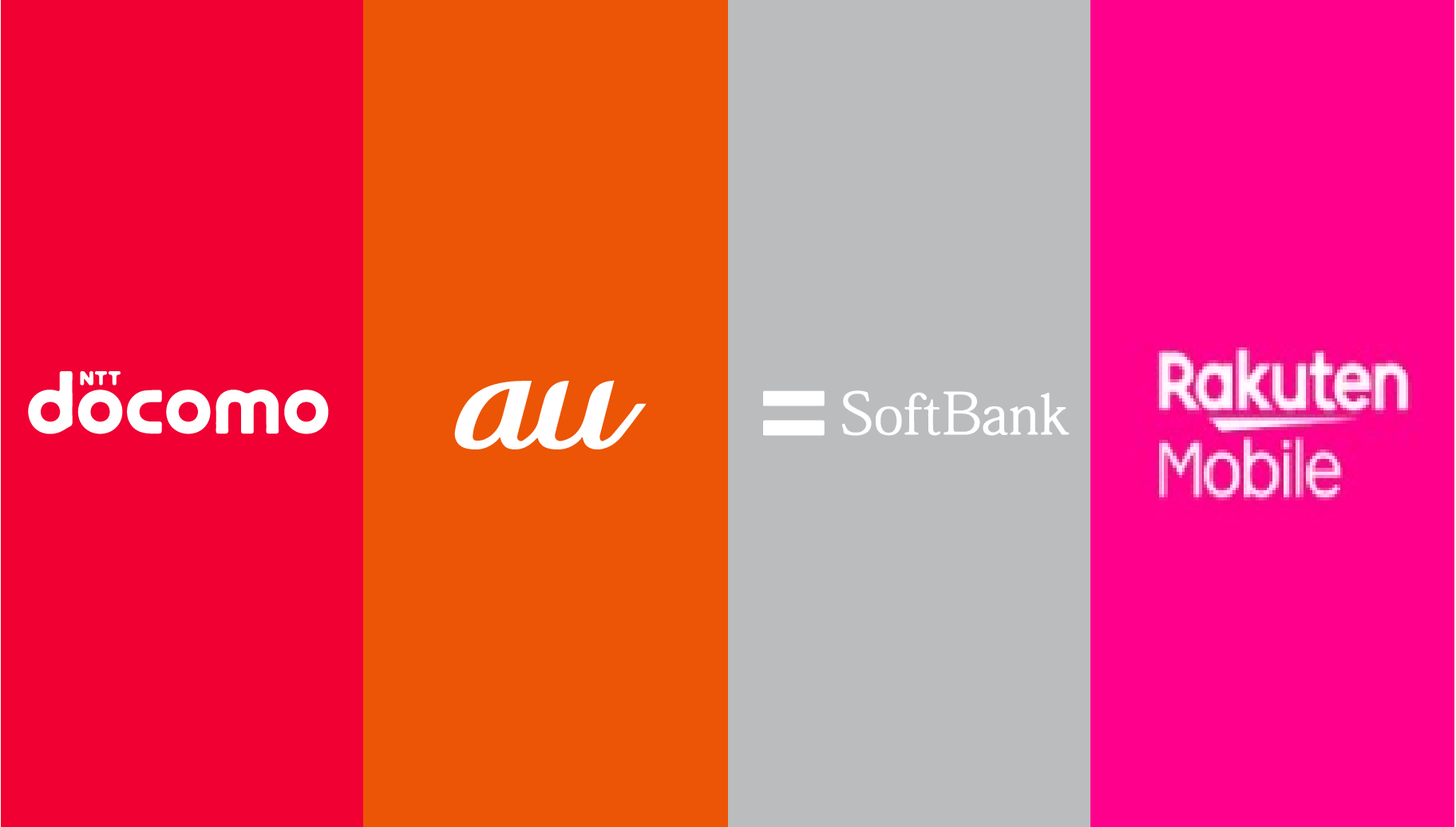 Banks (ATMs)
Opening a bank account
When you open a bank account, you require means of identification (your passport, Japanese driver's license or residence card) and your personal seal.
You can request an ATM card, which is called "cash card" in Japan. It can withdraw, deposit, and transfer money and check the balance of your account on the ATM.
ATMs are found in banks and convenience stores. You may be charged for money withdrawal during certain time periods or when withdrawing money at an ATM, which doesn't belong to your bank.
※In general, you need to visit the bank to open a bank account. You will need to fill in the form by yourself in Japanese (name, address, company information, telephone number, etc).
How to withdraw with a Visa card?
Step1

Insert your card.

Step2

Please select your desired language.

Step3

Select the "Withdrawal" button.

Step4

Select the account you are withdrawing from.
(引用:https://www.businessinsider.jp/post-190083)
Rent and utility costs
The average cost for utilities for one person, a month is under 10,000 yen.
About 4000 yen for electricity, 3000 yen for gas and 2000 yen for water.
Gas

When you move into your apartment you will have to call the gas company and arrange for an appointment to turn on the gas.
For household usage, gas can be supplied in one of two ways: city gas or LP (liquid propane) gas.
Which you are supplied with depends on the area where you live.
City gas is only available in major cities, which have the infrastructure required to pipe this type of gas into homes. It is supplied through underground pipes.
LP gas is supplied to residences via several tanks. If you use LP, your gas company will check on them and replace the tanks, when necessary. City gas is less expensive than LP gas.

Water

Japanese tap water is drinkable. The tap water in different cities contains different amounts of chlorine.
Bigger cities normally have to use more than cities in the countryside. If you don't like the smell of chlorine, you can boil the water or use a water filter.

Electricity

Power supply in Japan is 100V/50Hz. Appliances marked as "50/60Hz" can be used nationwide.
Plugs come in various versions, but most commonly they are non-polarized and ungrounded with two pins.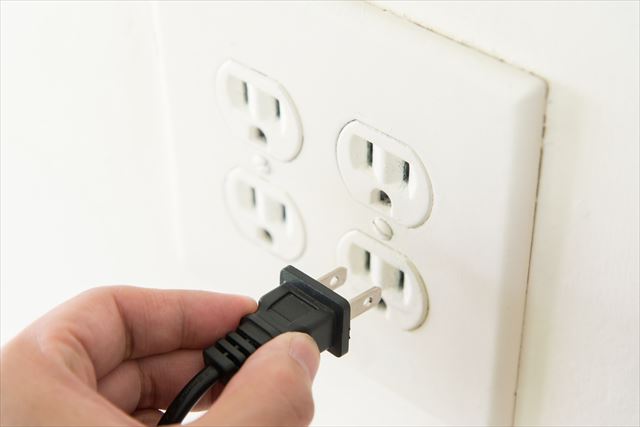 (引用: https://www.japan-guide.com/g9/2202_02.jpg)